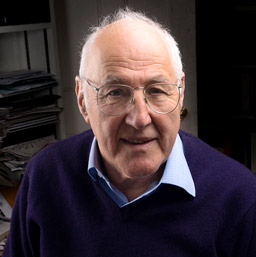 Sir Royston Miles "Roy" Goode CBE QC FBA (born 6 April 1933) is an academic commercial lawyer in the United Kingdom. He founded the Centre for Commercial Law Studies at Queen Mary, University of London. He was awarded the OBE in 1972 followed by the CBE in 1994 before being knighted for services to academic law in 2000.
He is a former fellow and now emeritus fellow of St John's College, Oxford. He was formerly the Norton Rose Professor of English law at Oxford University, and is now an Emeritus Professor of Law at the University. He was made an honorary Bencher of the Inner Temple in 1988. In addition to higher doctorates from the universities of London and Oxford he holds honorary doctorates from the universities of London and East Anglia and what is now the University of Law.
Sir Roy spent 17 years in private practice as a solicitor before turning to academia. He transferred to the Bar in 1988, becoming a Queen's Counsel in 1990. He was educated at Highgate School in North London, and obtained his law degree by external study through the University of London External Programme.
In the foreword to a book writing in honour of Goode upon his retirement the story is recounted that he decided to write a legal textbook on hire-purchase law and practice a relatively youthful age to fill in time during the evening. He picked his subject by reading through a legal catalogue of subjects in alphabetical order until he came to a subject upon which no book had been published in the last 20 years – hire purchase. Although Goode professed that he knew nothing about hire purchase law, he duly researched and wrote the book, which became the leading text in the field, thereby launching a career of distinguished academic writing, which included ground-breaking texts on commercial law, secured transactions and corporate insolvency as well as all the Official Commentaries on the Cape Town Convention and its Protocols.
Sir Roy was also a member of the Crowther Committee on Consumer Credit, the Monopolies and Mergers Commission and the DTI Advisory Committee on Arbitration. He chaired the Pension Law Review Committee, which was set up following the Maxwell scandal, and which led to a report on Pension Law Reform and the Pensions Act 1995. He was previously chairman of the executive committee of JUSTICE, the all-party human rights and law reform organisation, and a member of the Governing Council of UNIDROIT. He is also known for his writings on documentary letters of credit and demand guarantees; he has called these financial instruments "abstract payment undertakings". This term, as most academic writers would agree, is Roy Goode's.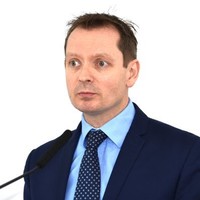 Rob Cowan is the Managing Director of Aviareto Limited, which operates the International Registry (IR) of Mobile Assets (Aviation) under the Cape Town Convention. The IR is an on-line business serving the global aviation finance industry from Dublin, Ireland. The role includes managing a highly secure, cryptographically enabled registry system with systematic importance to the Global Aviation Finance industry and which is regulated by a UN body (ICAO). Stakeholders range from small to the very large including, corporates, aviation lawyers, airlines, aircraft leasing firms, aircraft manufacturers, banks and other finance institutions, governments and their agencies as well as several international organisations. Rob has developed a team with a mix of online, cybersecurity, finance, aviation, compliance and diplomacy skills.
For thirty years, Rob held senior positions in Telecommunications, Technology and Cybersecurity. He has worked with the Irish Aviation Authority (IAA) focusing on network security and development. Prior to his time at the IAA, Rob was the Senior Manager of Network Operations at TyCom during the start-up phase, managing an international undersea cable network linking the US, Canada, Ireland and the UK. Rob had previously spent eleven years working for Galileo Ireland a leading provider of travel reservation systems and international data networking solutions as both General Manager of Business Development and General Manager of the Technical Department.
Rob graduated with a Bachelor of Engineering in Electrical and Electronic Engineering from University College Dublin in 1989, has several post-graduate Telecommunications qualifications and an MBA from Dublin City University in 2009 where his focus was on strategy.
Rob is also the Chairman of Regulis, a Luxembourg company established to operate the Rail Registry, under the Cape Town Convention.
Outside of work, Rob has a keen interest in Table Tennis and is a Board member of Table Tennis Ireland.